Nagoya University
Graduate School of Education and Human Development Student Affairs
Furo-cho, Chikusa-ku
Nagoya, Japan 464-8601

International Student Consultation
Place and contact information for international student advising office
Nagoya University School of Education International Student adivising office
464-8601
Room 131, 1F, Nagoya University School of Education, Furo-cho, Chikusa-ku, Nagoya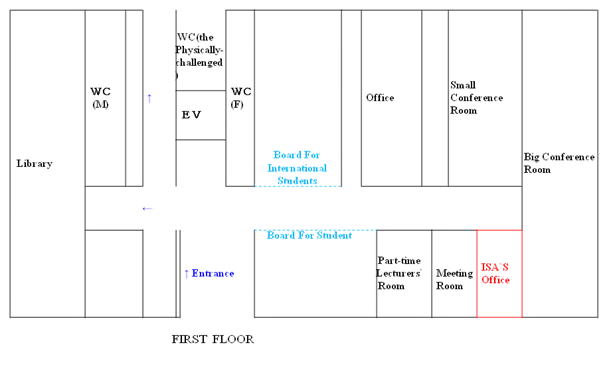 Overview of major duties
Consultation for questions and provision of information for international and general students in the School of Education
E.g.: Study, research, advancement, financial, human relations, part-time work, adjustments, accommodation, family, Japanese language, tutors, study abroad
Provision of information for prospective school of education students (international students)
Notification for current international students from the international consultation office
Office hours
Basically Monday through Friday 10:00 to 16:00, but may be unavailable due to dispatching or conferences.
Support is available outside of office hours as well.
Make arrangements in advance to have hours moved.
Equipment
The International Student Consultation Office has a computer and a printer that international students can use. Publications are also available related to Japanese language studies, thesis preparation and employment. Please take advantage of these facilities.
To persons not members of the university
If you want to know an overview of the school of education or if you have a question and are able to come to the office, please come to the consultation room and we will support you. However, we cannot introduce faculty members. If you are planning to come to the office, please contact in advance using the email address below and make a reservation. You cannot receive help if you come to the office without a reservation.
ryuugaku01<at mark>educa.nagoya-u.ac.jp
*Change <at mark> to @.
[ Top of page ]
Copyright (C) School of Education, Graduate School of Education and Human Development, Nagoya University All Rights Reserved.