Nagoya University
Graduate School of Education and Human Development Student Affairs
Furo-cho, Chikusa-ku
Nagoya, Japan 464-8601

Graduate School of Education and Human Development School of Education Nagoya University : Faculty : Department of Psychology and Human Development Sciences : Human Development and Clinical Psychology :
NAGATA Masako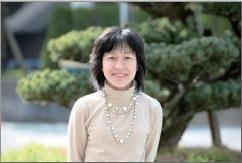 Professor;Nagata Masako
Clinical Psychologist / NBAS trainer
Nagoya University graduate school / Master of Education
Psychological Development &Family Division ,Psychological Support&Research Center for Human Development
(http://kokoro.nagoya-u.ac.jp/english/index.html)

One of the principal themes in my clinical activities is to support mothers and their children. I have been involved in the mother-child supporting activities in various clinical fields, especially in the field of perinatal period. More specifically, through the clinical activities mainly in the neonatal intensive care unit (NICU), I have sought better methods for supporting the families whose babies (including babies-to-be) have some risk factors. Further, I have continued the activities of early childhood intervention to support children with some problems of developmental imbalance such as mild developmental disorders or some other risks in development and investigated what the support for their families should be. I intend to further research the progress of parent-to-child relationship and investigate how to support the families by observing both of the processes on how the parents establish ties with their babies and how the babies communicate with their surroundings through the stages of development.

The main writing
1,"Mothers and Children: Psychological Support in Perinatal Period and Infant Period, Psychological Support Starting from Stages of Pregnancy" Rinsho Shinrigaku Vol. 6 2006 pp. 739-744 (in Japanese)

2, "Asperger's Syndrome, Mild Developmental Disorders and Development: Souki oyobi Shinseijiki no Boshienjo (Support for Mothers and Children in Early Stage and Neonatal Period)" Sodachi no Kagaku Vol. 5 2005 pp. 29-34 (in Japanese)

3, M.Nagata,Y.Nagai, H.Sobajima, T.Andou, Y.Nishide, S.Honjo. Depression in the early postpartum period and attachment to children in mothers of NICU infants. Infant and Child Development 13  2004 pp.93-110.

4,M.Nagata. Supporting parent-child encounters by observing babies: Development and possibility from NBAS to NBO
Journal of Japan Society for Neonatal health and development 31(1),2019 pp 48-50 (in Japanese)

5, M.Nagata. Supporting encounters with highrisk babies and their families: - The history and future of perinatal mental health
Japanese Journal of Child and Adolescent Psychiatry 60(3), 2019 pp 359-364 (in Japanese)https://www.nagatalabo.org/

[ Top of page ]
Copyright (C) School of Education, Graduate School of Education and Human Development, Nagoya University All Rights Reserved.